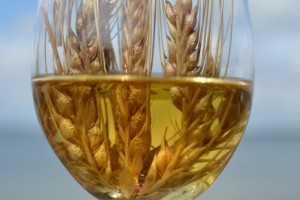 Where to start…..
Colouring:
This is part of the mindset that introduced round tomatoes and straight carrots. Everything must be the same, otherwise people will be confused….. well, yes and no.
We know all the arguments for it – yada yada yada – however, things are changing. People are seeking education in whisky. To differentiate #Scotch in this world market we NEED to focus on education and heritage.
People who are interested in quality #Scotch whisky know/learn that this is a crafted product, there will be variations in batches.
This is the same as the small food producers and farmers markets. People now seek out the Home grown, the tasty, the "normal misshaped" vegetables. It is the same for #Scotch.
Soon, the big companies will produce whisky without colouring… hell – even Dalmore have brought out a non chill filtered, uncoloured whisky. It is like everyone making peated whisky; from Bunnahabhain to Bruichladdich….
There will be two tiers to the market, as there is already… churned out coloured, chill filtered, cask flavoured? whisky.. and non chill filtered, non coloured whisky made with taste in mind from the go get. You decide which market gets bigger. You buy the product you want to drink.
It's like the story with the wee girl and the two wolves fighting inside her, which one wins? The one you feed.
Regulations:
Same story here, it's a two tiered arena. We have the focussed #Scotch makers in the new players – Ardnahoe, the Clydeside, etc. and we have the distillers – Eden Mill, Glasgow and others. It's like comparing apples and oranges – and pears!
These companies have entirely different business models. You can be a distiller and a whisky maker. Or you can be a distiller, and a whisky maker and make other stuff too. Or you can be a distiller and make other stuff.
The laws protecting #Scotch do not need to change to help the innovators. The innovators are focussing on a different thing. If anything we need to protect #Scotch more. It needs the Champagne protection.
Making other things is encouraged, working with the whisky spirit is encouraged… this is something "other", and, can be looked after and treated as such.
#Scotch, in the traditional making sense needs to be very protected.
What to take in your whisky?:
Oh heavens! Seriously..?? I can't believe this stupid argument is rearing it's ugly head, again….
You take WHATEVER THE FECK YOU WANT IN YOUR #SCOTCH.
You just keep drinking it.. and keep us all in a job that we love.
Thank you for drinking – add your cola, your milk, your ginger ale… your more #Scotch!!
Just keep drinking!
Slinte!
ps I remeber the days when we called it Whisky…