Treat your Valentine to a Whisky & Love weekend on the Isle of Islay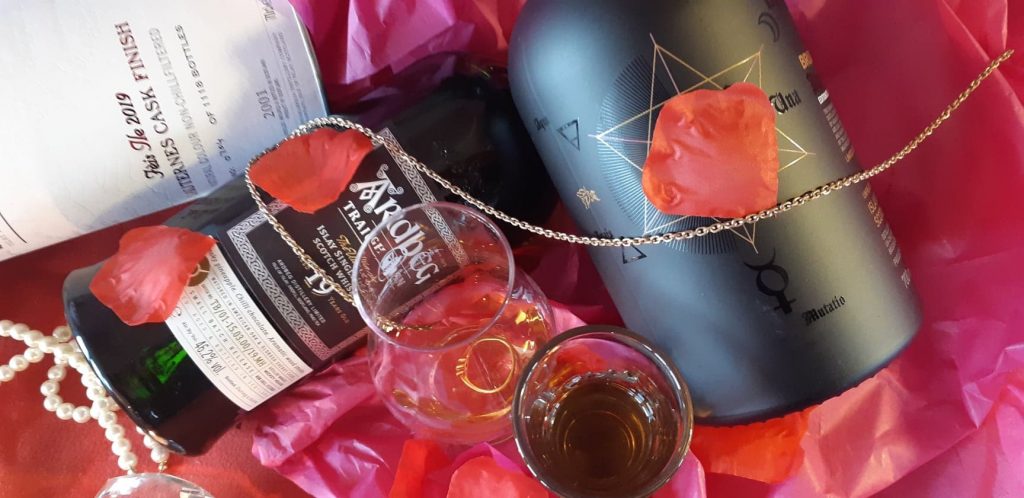 Cost is £1520.  
Email rachel@islaywhiskyacademy.scot to book this special treat. Does not include airfare.
Whisk your partner off to Islay to enjoy the best single malt whisky, the best food, the best views, the best weather…. ok – perhaps that is pushing it – but who cares about weather when one is in love and drinking Islay single malt??
Eat & Drink Islay. Touch, Taste, Smell, Hear and See Islay in this amazing Sensory Experience for (Whisky) Lovers….
Fly into Islay on Friday 14th Feb.
Enjoy a scrumptious romantic Valentine's Dinner in the stunning Machrie Hotel with complimentary fizz.
Cuddle up in a Deluxe Bedroom for Friday Night and Saturday night, with breakfast included each morning.
Let Islay Whisky Academy host you on a sensual journey through the island all day Saturday.
Savour taster plates of delicious homemade local food perfectly matched with Islay whisky.
As you eat and drink the best of Islay, we take you to see beautiful places and you listen to the sounds of the island….
You feel the wind on your skin, and smell the sea air. You'll hear our songs and music, drink the best Islay whisky and eat delicious local food.
We collect you from Machrie Hotel and chauffeur you to the four corners of the island during the course of the day, stopping every hour of so to experience some lovely food and drink.
You will enjoy special, sometimes single cask, Islay Whiskies paired with home baking; shortbread, shearers' cake; lobster, venison, tablet, broths, oysters, local lamb….
Total Cost is £1520.   Arrive Friday –  depart Sunday. Days can be changed to suit you. 
Included in Flavours of Islay Valentines Weekend Special…
* Collect and Return to Islay Airport upon arrival and departure
* Beautiful Romantic Valentines Evening Meal for 2 People in the stunning Machrie Hotel
* 2 Nights Luxury Accommodation in Deluxe Double Room for 2 people
* Full Scottish Breakfast for 2 Mornings for 2 People
* Full Attention of Host for special Valentines Spirit of Islay Flavours Island Experience
* Cruise around Islay in comfortable vehicle enjoying stunning scenery
* Enjoy 7 amazing Islay Single Malt Whiskies per person paired with authentic Scottish Cuisine in various special venues through out the island
* Whisky & Love in abundance…….
Email rachel@islaywhiskyacademy.scot to book this special treat.
Any further details required, please just ask.