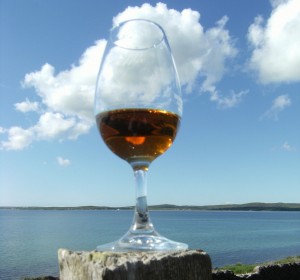 I have just watched a programme about Dan Barber and Blue Hill Dining.
This restaurant and philosophy illustrate an old, new way of looking at dining and food production. Basically, they are trying to make people think about flavour and good husbandry in food production. This means the bottom line of the business is not economic.
Last week I was in Barcelona and visited Vilarnau Cava Cellar.
They are in the second year of the three-year programme to become organic Cava producers.
This eco friendly way of thinking about food and drink is the future. And if we want to protect our planet and ourselves we need to start thinking about this kind of thing in whisky making.
Bruichladdich Distillery is away out in front with their thinking in relation to this point.
They are working with individual farms in Islay and have fields of barley grown for them in different areas of Islay. They intend to distill these crops of barley individually, so the micro provenance of the barley can be traced to specific areas of Islay. This is a fantastic idea. Bruichladdich's stapline ~ 'We believe Terroir Matters' is so important. Wine makers understand this consciousness only too well. Why people dismiss or underestimate this in whisky-making is beyond me.
Bruichladdich are out in front with this thinking, but more needs to be done. We need more organic whisky, more individual fields growing barley.
Kilchoman Farm Distillery are at the forefront of this new, old thinking also. They have just agreed to buy the farm of Rockside upon which the distillery is situated. This is a fantastic thing. Now they will be able to grow their own barley, on their own farm and produce their own whisky. This is how distilleries came into being in the first place. Farms 'stored' their excess barley in whisky. This is the same way we store excess milk in cheese, and store summer berries in jam.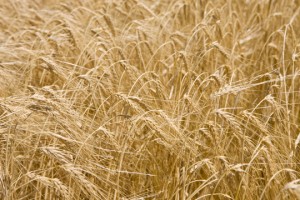 Whisky making is part of the cycle of life. The yearly turn of the seasons. Whisky making has its place in the cycle of the year ~ It is when it became a commercial concern that it became a year-round event.
The whisky industry needs to become more organic, more closely connect itself to the growing of the barley. I was struck whilst at Vilarnau Cellar that it was really a vine farm. They think about the land and the agriculture, whereas in whisky we think about the process.
I believe that the future of quality #Scotch Whisky making is in attention to Anam an fhearrain ~ in attention to Terroir.
I believe we need to pay more attention to ingredients. How and where they are grown and sourced. We need to develop a system that works from the land to the glass with a far more environmentally aware consciousness than we do at present.
Slainte! To the sustainable future of #Scotch Whisky Making