WHISKY AFFINITY (c)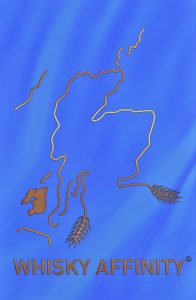 Thig còmhla rinn gu Acadamaidh Uisge Beatha Ile
Join us
in the
Heart of Scotch Whisky Kinship
****************************
From the Home of Whisky direct to your Home!
As not eveyone can visit us in Islay – especially at this time.
The Islay Whisky Academy have created fantastic online course  WHISKY AFFINITY (c)
 suitable for full on whisky geeks & connoisseurs, beginners, enthusiasts and industry buffs
WHISKY AFFINITY (c) shares theoretical, technical, professional and cultural Scotch whisky knowledge with you.
Please email [email protected] for further details about WHISKY AFFINITY (C) 
We'll include you on our WHISKY KINSHIP LIST.
 Our online educational course provides a fresh perspective on Whisky and Whisky Production – from the Inside looking out and not from the outside looking in.
We teach SCOTCH IN CONTEXT.
🥃🥃🥃🥃
We have no interest in producing something that has been offered before.
WHISKY [email protected] derives from an authentic Gaelic Celtic Consciousness.
This is the awareness that birthed uisge beatha.
Mac na Braiche is Siobhraich à Ìle agus Air Astar
Malts and Magic from Islay and Beyond
WHISKY AFFINITY (C) our online course will launch in August. 
Email [email protected] 
for further details and to join The WHISKY AFFINITY KINSHIP