Linh Do is inspired by #Scotch to a unique sartorial elegance.
Linh has designed and created Whisky Dresses. She has crafted the Bruichladdich dress, the Laphroaig dress, the Ardbeg and Glenmorangie dresses. The Highland Park and Kilchoman dresses, and, now, the Arran dress is being hand sewn & painted as you read.
Linh is inspired by whisky, Scotland, and the people of the industry. Her energy and imagination are exciting and innovative.
I asked Linh what draws a girl from Garden Grove in Southern California to #SCOTCH whisky.
'Oft-times I feel that whisky chose me', she tells me. 'I am completely obsessed with it. When I had a taste of Highland Park 18 I knew in my heart that I was meant to go to Scotland. It was the magnetic pull of the drink that propelled me.'
'What made you think of creating whisky DRESSES?' I asked.
'I've always liked the idea of taking two random subjects and melding them together because it represents the human condition. I like to create something by hand because it keeps me connected with the world spiritually (haha, sounds crazy doesn't it?) & I get bored easily and need a lot of stimulation to keep my mind activated.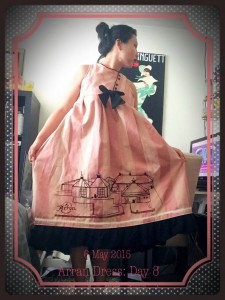 Whisky is my muse, for sure, but the fabric also comes into play. Sometimes I can look at a fabric and instantly know what the dress looks like and what brand it represents. For the Arran Amarone Dress, the cut is unusual, but I did that because the flair of the dress is supposed to represent cask finishes and how it affects the flavour of the whisky. And there's a big influence of Amarone here, gushing in pink when it comes out of the bottle.'
How do you make the pattern for your Whisky Dresses?
'I do a rough sketch with a pencil on butcher block paper and cut it out. It's never perfect and exact in terms of measurement. So, as a result, I feel I am sewing for the first time each time I make a new garment.
Can one get drunk wearing one of these dresses, or are they 'sexy, need to watch what you are doing' dresses……?? I enquire.

'Ha ha! I don't necessarily think the dresses are sexy, but some are a bit edgy, and they are not all easy to wear. I often chose upholstery fabric because of its texture and design. As a result, they are incredibly thick and sometimes rough to wear. I could make a lining for it by choosing a soft, thin fabric to cover the inside. But, I am too lazy! After 80 hours on a dress, I want to move on to another project'.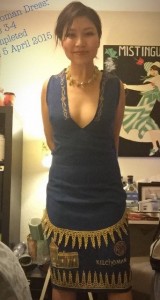 What makes you create a dress for one whisky over another?
'I have to genuinely like the product/brand. If the flavour profiles are complex and they tell a story in my mind, or if they move like music with their cadence. I like whiskies that make me think. Also, the people who represent the product; brand ambassadors, distillers or blenders will be a major influence. Sometimes, it's people's reaction to a product. If I feel strongly, and passionate about a product and there appears to be a salient negative reaction from people, there's a big side of me wanting to defend it.'
'I attended whisky tastings at Seven Grand, a whisky bar in Los Angeles. I have taken lots of people's opinions and formed my own style over time. I am fascinated by 'synesthesia' and how it affects my drinking experience. The flavours and aromas move horizontally and vertically from the base of my throat to the tip of my tongue. The base of my throat represents the f-clef, while my nose represents the g-clef, and you have all sorts of notes and symbols in between. It's like music and poetry all meshed into one.
Do you create other whisky-inspired things
'So, far I've only drawn and written journals. I intend to do other stuff inspired by whisky. I want to paint a series of whisky artwork inspired by French vintage posters. I'd like to make whisky-inspired jewellery, I'd like to decorate high heels with trinkets inspired by whisky!'
Describe your whisky feelings journals.
'Ha! Sure! I said it's a whisky feelings book in a cheeky way. The project is divided into three parts. First, it's my personal experience with the people I run into. Second, it's the production side of the whisky and thirdly, I focus on the flavour profile of each bottle.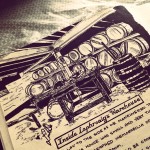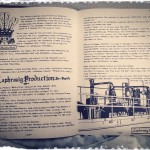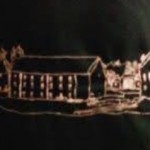 Where do you wear your whisky dresses?
'Mainly I wear them at whisky events. I want the folk who carry the brand to sign my dress. Lots of people will have their whisky bottles signed, but they end up never opening the bottle because it becomes a collector's item. I would rather crack open my bottle and drink it….., so I figured a place for permanence….of having the people who sign it be part of my journey. So, I'll bring my whisky dresses to Scotland!'
I reckon Linh Do's WHISKY DRESSES are destined to become just as collectable as any signed bottles of #Scotch whisky.
Slainte!