Islay Whisky Academy are so happy to host our
FIRST Fèis Ìle 2022 OPEN Day 
  in Rhinns Hall, Portnahaven
Thursday 2 June from 10 AM – 6 PM
Click on the events below to learn more and book tickets:
The Language of Scotch: 10.00-11.00, £20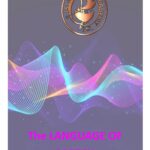 Ceòl agus Craic with Neill Murphy: 11.00-12.00, £25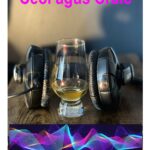 Esoteric States: The Alchemy of Distilling: 12.00-13.00, £15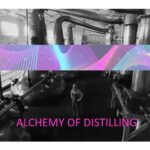 Celtic Cousins Tasting with Cerys Knighton and Ned Gahan: 13.00-14.00, £20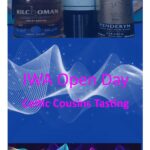 The Enchanting Scotland Show with John McCheyne, Neill Murphy, and Heather Brydon: 14.00-16.00, £95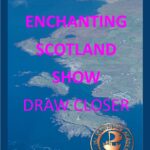 We look forward to sharing our island and time with you all again.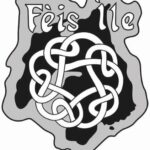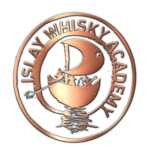 IWA Open Day @ Fèis Ìle
        Fàilte and welcome to the Scotch Whisky Kinship! Held on 2nd June, the Islay Whisky Academy Open Day is a day for all to return to a home they never knew they had. Hosted in Portnahaven's cosy and atmospheric Rhinns Hall, this Open Day embraces you with its lively programme of whisky activities!
          In The Language of Scotch workshop, you'll have the opportunity to sample four local drams alongside a lesson in the Gaelic language.
In the Ceòl agus Craic tasting, experience the marriage of sound and taste in a whisky tasting paired with music, hosted by IWA Kinship Host Neill Murphy.
Sip Irish and Welsh whiskies as we connect with other Celtic countries in the Celtic Cousins Tasting.
          Fancy a little history with your whisky? Journey with us as we travel to Scotland's past in the once-in-a-lifetime Enchanting Scotland Show.
And if you're wanting to learn about the physics and chemistry of whisky production, then Esoteric States: The Alchemy of Distilling offers a technical and mystical account of the whisky distillation process
          For those wishing for a bite to eat, we're offering a selection of local artisan scones, breakfast rolls, and truffles. At the end of the day, join us for a celebratory jam session with Islay musicians Eddy and Woody. So bring your voices and dancing feet, and we'll have a party to remember!
          Pop by for an hour or the whole day – we are so excited to have you with us!
***********************************************
Check out the other events we're running this week!
Celtic Tree Lore Tasting: 28th May, 12.00-14.00, £52
A Peat Cutting Adventure: 30th May, 13.30-15.30, £38 – FULLY BOOKED
**********************************
IWA Open Day information:
Thursday 2nd June, 2022
10.00 – 19.00
Free entry, but ticket purchase is required for certain events
All ages welcome (18+ for tickets events)
Location: Rhinns Hall, Portnahaven, Islay PA47 7SG